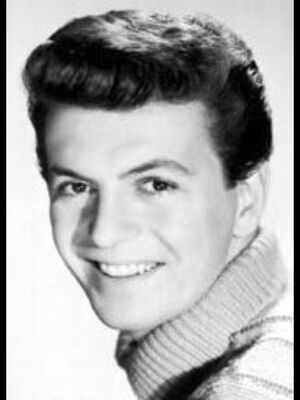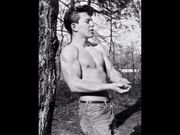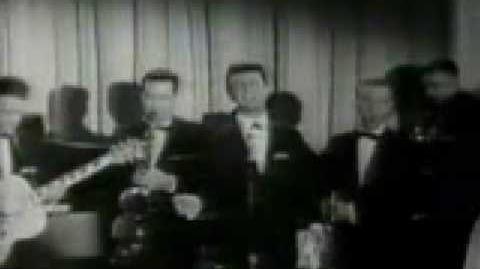 Dion Francis DiMucci (born July 18, 1939) also known as just simply 'Dion' is an American singer and one of the original members of Dion and the Belmonts. Dion was inducted in the Rock and Roll hall of fame in 1989.
Early years
Edit
Dion was born on Tuesday, July 18, 1939 in the Bronx, New York as Dion Francis DiMucci to parents vaudeville entertainer Pasquale 'Pat' and Frances DiMucci. He also has 2 sisters named Donna and Joan When Dion was 10, he turned on the radio and he heard Hank Williams singing for the first time. Dion recieved his first guitar at 12.
With the Belmonts (1957-1960)
Edit
Dion formed Dion and the Belmonts in 1957. The original members were Carlo Mastrangelo, Fred Milano, and Angelo D'Aleo. Their big break was the single A Teenager In Love.
Going solo
Edit
In 1960,Dion went solo. He wanted to do a rather bluesy style, and
The Belmonts
wanted to do a light rock style.
Runaround Sue
Edit
In 1961, Dion released a LP called Runaround Sue and had a #1 hit Runaround Sue off of the album of the same name. Also in that year, Dion had a #2 hit The Wanderer.
Disappearance
Edit
Dion disappeared from the spotlight in 1965 due to a drug problem. You see, Dion was addicted to a drug called heroin, since he was 14 years old. He tried to stop after his oldest daughter, Tane, was born. He finally kicked it in 1968. He has been clean and sober since.
Reappearance and Abraham, Martin, and JohnEdit
In 1968, Dion kicked heroin's butt and made more music. He released a new song called Abraham, Martin, And John which is all about the assassinations of Abraham Lincoln (Former U. S. president), John F. Kennedy (Former U. S. president), Martin Luther King, Jr. (Civil rights movement leader), and Robert F. Kennedy (American politician)
Reunion with the Belmonts
Edit
In 1972, Dion reunited with the Belmonts at Madison Square Garden.
-78 years old
-Is married to Susan Butterfield
-Has 3 girls-Tane, Lark, and August
-Has 2 younger sisters-Donna and Joan
-Lives in Boca Raton, Florida
-Recently released a new album called New York is my home