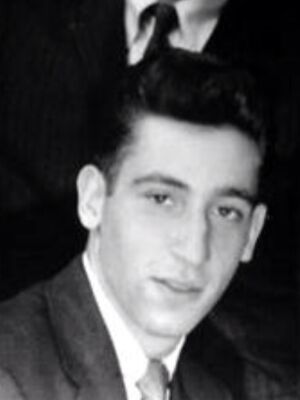 Angelo D'Aleo (born February 3, 1940) is a member of Dion and the Belmonts and The Belmonts
In 1958-59, Angelo was drafted in the U.S Navy forcing him to miss the winter dance party tour.
Section heading
Edit
Write the second section of your page here.
Ad blocker interference detected!
Wikia is a free-to-use site that makes money from advertising. We have a modified experience for viewers using ad blockers

Wikia is not accessible if you've made further modifications. Remove the custom ad blocker rule(s) and the page will load as expected.