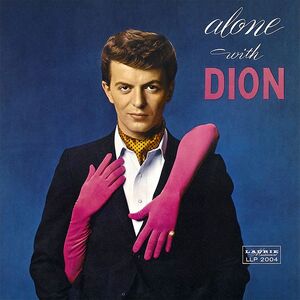 Alone With Dion is Dion's first solo album.
Track listing
Edit
01 Lonely Teenager
02 After the Dance
03 P.S. I Love You
04 Save the Last Dance for Me
05 Little Miss Blue
06 Havin' Fun
07 Close Your Eyes
08 Fools Rush In
09 My One and Only One
10 North East End of the Corner
11 One for My Baby
12 Then I'll Be Tired of You
13 Ruby Baby - Bonus Track
14 Will Love Ever Come My Way - Bonus Track
Ad blocker interference detected!
Wikia is a free-to-use site that makes money from advertising. We have a modified experience for viewers using ad blockers

Wikia is not accessible if you've made further modifications. Remove the custom ad blocker rule(s) and the page will load as expected.